Welcome to St Augustine's Catholic Academy.
At St Augustine's our faith is at the heart of everything we do. Our values of Love and Serve is instilled in our students through our rich and responsive curriculum, and our excellent pastoral care. We are extremely proud of the amazing work of our students and staff alike who strive to live out our Catholic values every day. Our curriculum has been designed so that it offers the very best opportunities for our students to develop the knowledge and skills required to succeed in modern Britain.
As a Catholic school we seek to provide an enriched curriculum with cultural experiences and opportunities, representative of our diverse and inclusive community. We actively encourage our pupils to seek new experiences, develop their skills, and learn about new things to fulfil their God-given potential.
Building upon the traditions and history of the school, we are determined to prepare pupils for the challenges of the future. Alongside our curriculum, we are proud to offer an excellent range of Enrichment opportunities to our students which include, but are not limited to, sports teams, music opportunities and our wonderful ski trip.
In addition to providing an excellent education for all, we pride ourselves on creating a positive learning environment in which our students feel safe, happy and supported. For any students in need of additional support, our fantastic pastoral team offers a range of interventions to ensure all students have the opportunity and support they need to succeed.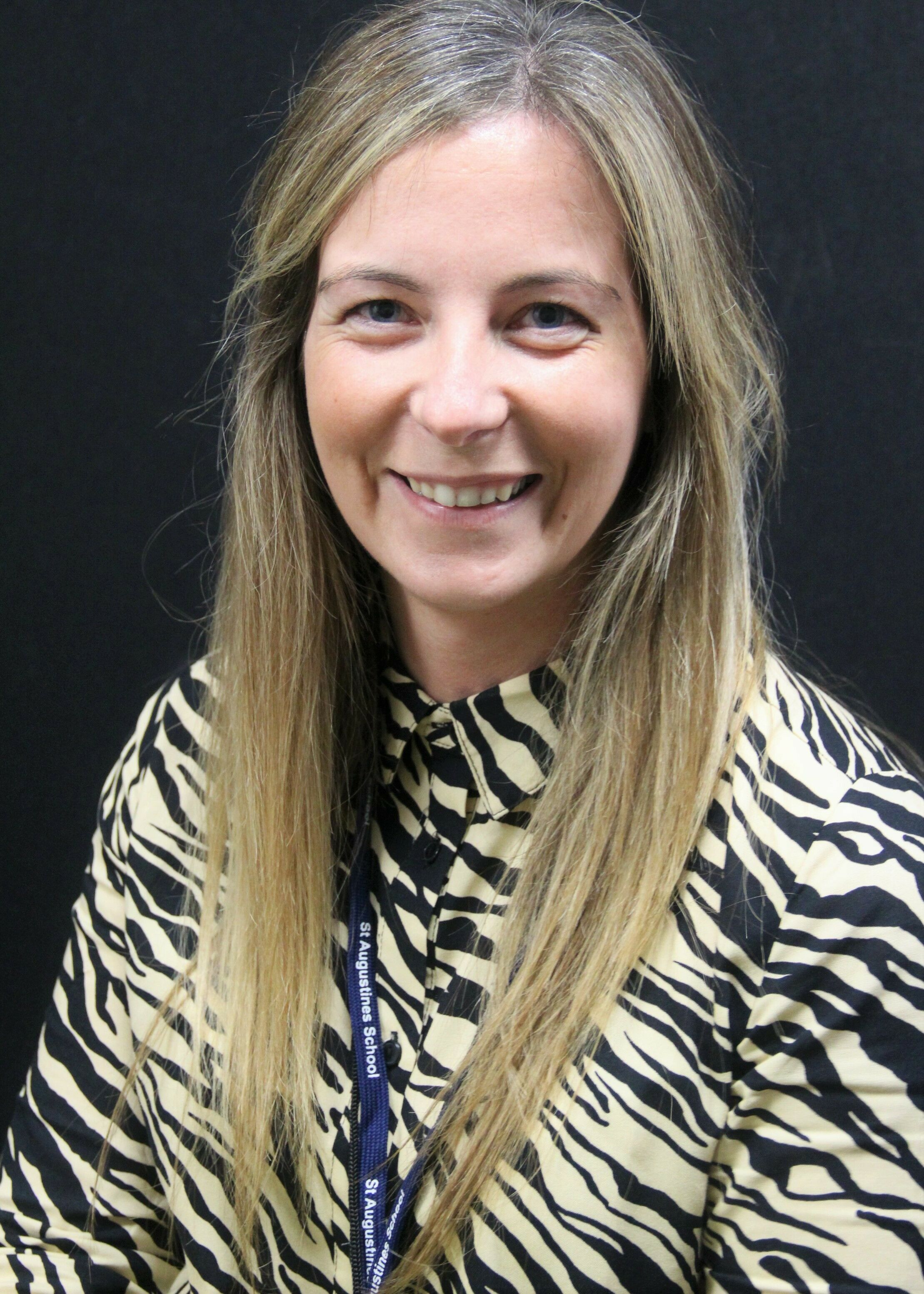 At St Augustine's, we pride ourselves on having high aspirations and expectations of students so they can be successful in all aspects of their lives – spiritually, academically, in society, and in the world of work.
Our mission is to educate the whole person, so that every student may be supported to unlock their full God-given potential.
We look forward to welcoming you into our St Augustine's family.
Miss A Robinson
Head of School